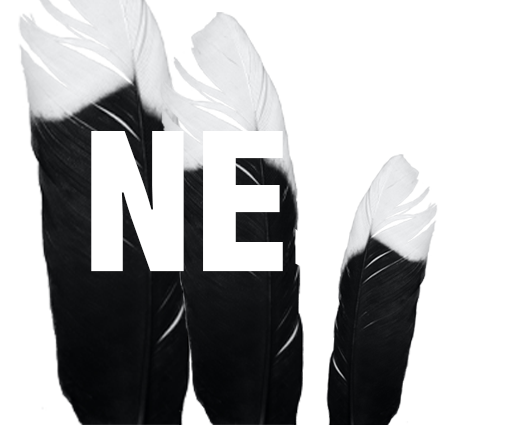 Congratulations to our 8th grade class superlatives.
Valedictorian - Makayla Adams
Salutatorian - Kayla Garza
Historian - Elyce Rymer

We are proud of your hard work and dedication.
Happy Secretary Day to the best!
Mrs. Maria takes care of our students, teachers, parents, and school. We love her and are so happy to call her ours!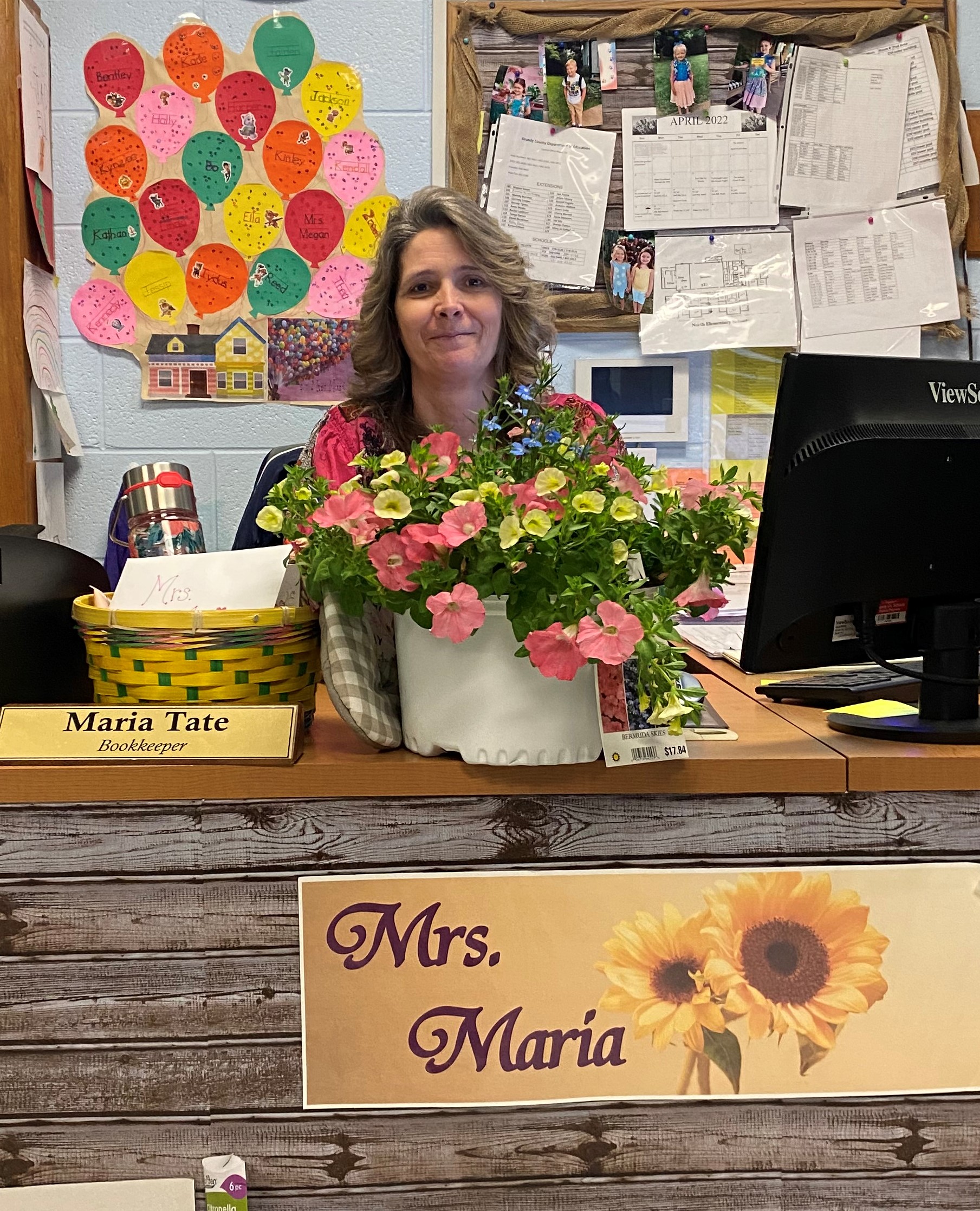 Case Testing Proficiency and Most Improved Awards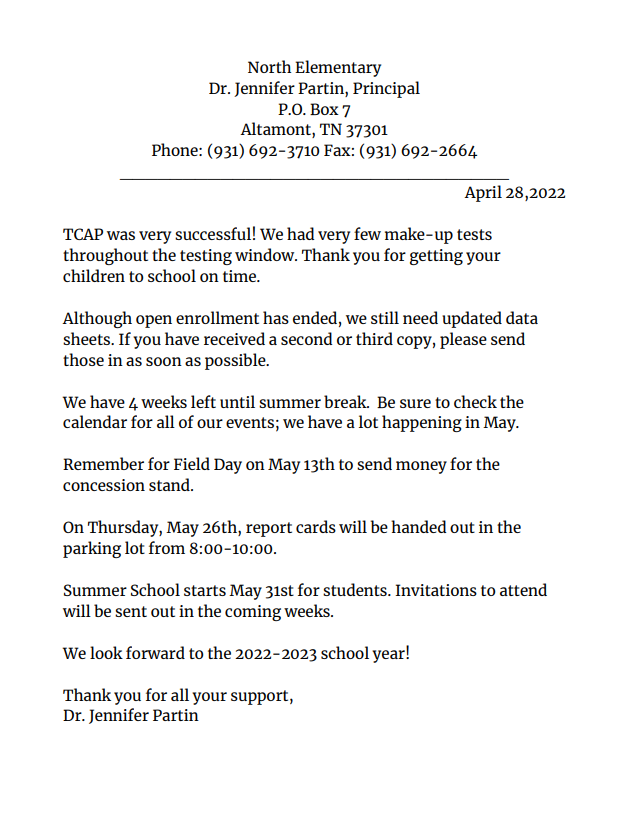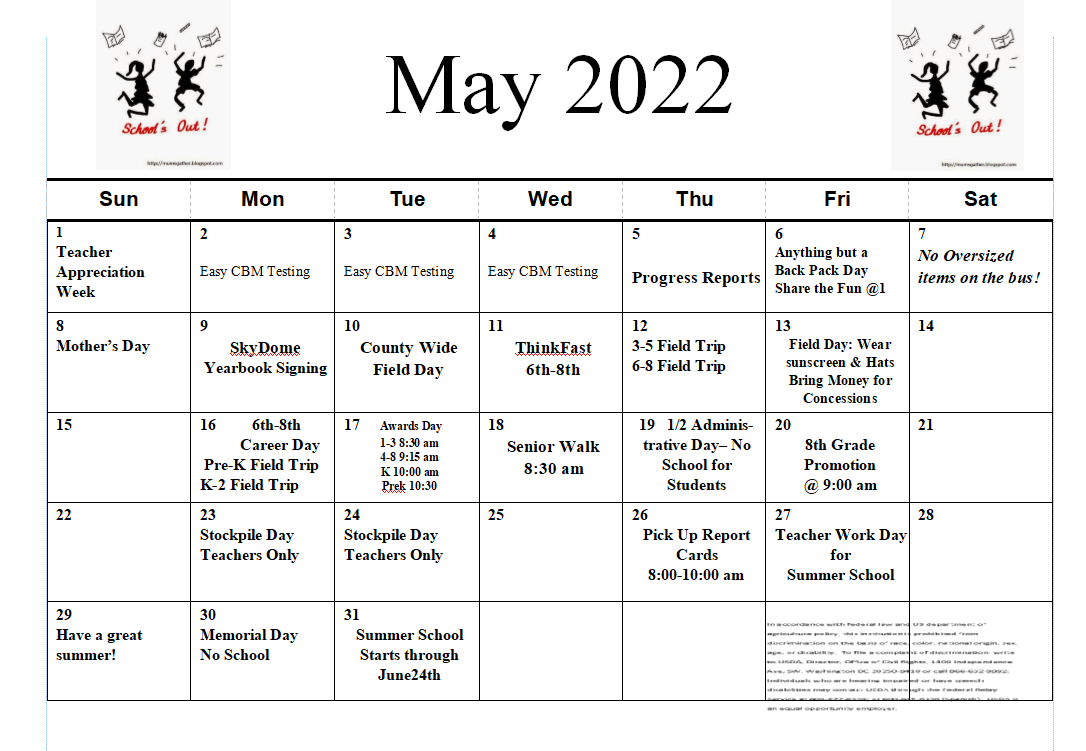 Grundy County
Best for All District
For the 2021-22 school year, Grundy County Schools will offer in-person learning across all grade bands. Recognizing the benefits of in-person learning, we look forward to the first full day of school on Monday, August 9th.
During the 2020-21 school year, our teachers, staff members, families, and students worked diligently to ensure last year was an overwhelming success. With our 1:1 initiative in place and quality educators at the helm, we are prepared to maintain a safe and productive learning environment for all students.
With the new school year approaching, GCS will utilize the updated CDC school guidelines to help modify COVID-19 practices throughout the year. With this, a few updates are listed below:
While encouraged, masks will be optional for all students, employees, and visitors on our campuses.

Students, teachers, visitors, and staff members are encouraged to continue proper handwashing and sanitizing.

Temperature checks (for employees, guests, and students entering our facilities) will not be continued for the 2021-22 school year.

Enhanced cleaning and disinfecting will continue to take place.

Grundy County Schools encourages students, staff members, and teachers to stay at home when sick, and the district encourages the use of outdoor classrooms/spaces for learning and exercise.

Additionally, these guidelines may be changed based on local transmission rates or guideline updates from the CDC. District communication will be provided throughout the year.
We envision a school system where a variety of pathways to academic and career success are available for all students; where adults consistently work in a collaborative school culture to improve student learning; where all educators willingly accept responsibility for the academic success of each student; and where all students become independent, lifelong learners, confident in their ability to succeed in a global society following high school graduation.